Robbie Abdelhoq- serves as the program manager over OSCR's formal conflict resolution pathways. He received a master's degree in Conflict Transformation from Eastern Mennonite University in 2011 and is a doctoral candidate in Educational Philosophy at The University of Toledo.  Robbie is most interested in discovering the connections between our democracy and what it would take to create a culture of peace.
Douglas Bell- serves as the Associate Director of Residential Life at the University of Houston.  While serving in this role Dr. Bell is responsible for the Conduct, Assessment, and Student Staff Training for the residential students on campus. Dr. Bell was a contributing author to the Conduct and Community: A Residence Life Practitioner's Guide joint publication with ASCA and ACUHO-I.  Dr. Bell also sat on the ACUHO-I Case Management Task Force regarding the use of Case Management within Residential Life.  Dr. Bell research interest include threat assessment and behavioral intervention practices.  Dr. Bell holds a doctorate from the University of Georgia.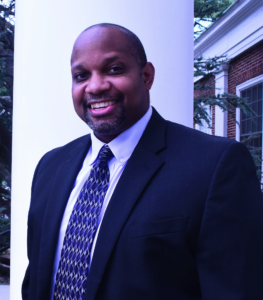 James Bond- is Assistant Director in the Office of Student Conduct at the University of Maryland. He has worked at Maryland for 15 years, working with through the full spectrum of conduct matters (academic, non-academic, residential, Title IX, etc.) and character and ethics education. He has served in many roles with ASCA, including Director of Diversity and Inclusion for two terms, the conference committee for several years, and he currently sits on the Goldstone Foundation Board of Directors. This is his second year with Gehring as faculty. He is a graduate of the University of Maryland  and of Georgetown University Law Center . He enjoys spending time with family and friends, charity work, watching movies, learning about food, and running 5ks.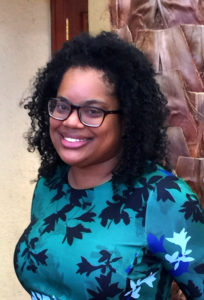 Patience Bryant- is the Director for Student Conduct and Ethical Development at California State University-Long Beach, where she is oversaw the creation and implementation of the university's first restorative justice program: W.A.V.E. (Welcoming Accountable Voices & Education) and serves as the university's chief judicial officer. Dr. Bryant holds a Ph.D. in Conflict Analysis and Resolution from Nova Southeastern University and previously worked at the University of Mississippi and Texas A&M University-Commerce where she led the introduction of restorative justice into their traditional student conduct processes. Dr. Bryant was featured as a contributing author in the ACUHO-I/ASCA collaborative book: Conduct and Community: Residence Life Practitioners Guide and as a contributing author in the Student Conduct Practice (2nd Edition) book. Dr. Bryant has served as a track coordinator and faculty member for the Donald D. Gehring Academy by the Association for Student Conduct Administrators (ASCA) and currently serves as the Director of Education on the ASCA Board of Directors.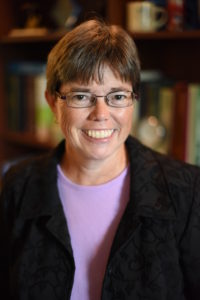 Catherine Cocks (Track Coordinator)-  has been a student affairs professional for over thirty years. She is an Associate with D. Stafford & Associates focusing on student conduct, threat assessment, and Title IX. For 14 years, Cathy was the Director of Community Standards for the University of Connecticut where she oversaw and managed the student conduct process and chaired the University's student threat assessment team. Prior to that, she held several positions within Residential Life at the University of Connecticut and Roger Williams University. She is a past president of ASCA and a faculty member for ASCA's Donald D. Gehring Academy. Cathy was a member of the writing team for the newly available CAS Standards' Cross-functional Framework for Identifying and Responding to Behavioral Concerns and is one of the authors of the upcoming revision of the book "Student Conduct Practice." Cathy was recipient of ASCA's 2015 Donald D. Gehring Award sustained exceptional individual contributions to the field of student conduct administration. She is also a past recipient of NASPA Region I's Continuous Service Award (2008) and the Mid-Level Student Affairs Professional Award (2004).
Joe DiMaria (Track Coordinator)-
Derrick Dixon (Track Coordinator) – is the Assistant Director for Conflict Resolution and Student Conduct for the University of Mississippi where he has served since 2013. In this role, Dr. Dixon oversees the student conduct/conflict resolution process for the Department of Student Housing. Since coming to the university, Dr. Dixon has been tasked with updating and developing student conduct practices as well as implementing conflict resolution programs both campus-wide and within student housing. He has also gained extensive experience utilizing conflict resolution practices including but not limited to, Conflict Coaching, Mediation, Restorative Justice and other methods of alternative dispute resolution. During the summer of 2018, Dr. Dixon was featured as a contributing author for chapter 5 (Crafting and Revising Conduct Processes) of the Conduct and Community: A Residence Life Practitioner's Guide. Additionally, during that summer, Dr. Dixon served as a faculty member for the Restorative Justice Track at the ASCA Donald D. Gehring Academy. As a result of these experiences, during the summer of 2019, he served as track coordinator for the Advanced Restorative Justice Track.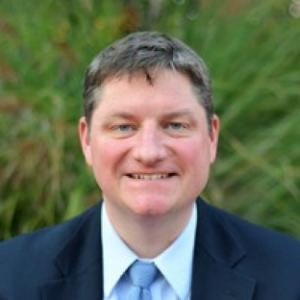 Brent Ericson (Track Coordinator)- is the Assistant Dean of Students at George Mason University in Fairfax, Virginia where he supervises the Student Conduct and Academic Integrity offices.  In addition, Brent serves on the University's Threat Assessment and Title IX assessment teams, and has responsibilities in learning outcomes assessment, risk management, and policy development, among others.  He has made numerous presentations within the higher education community on topics such as student conduct, Title IX, litigation, classroom disruptions, resilient leadership, student learning, assessment, and strategic planning.  He has also advised law makers on legislative issues at both the state and federal level. Brent holds a Bachelor's Degree from Augustana College (IL), as well as a Master's Degree and Doctoral Degree in Higher Education from Indiana University (IN) and Boston College, respectively. His dissertation explored the relationship between student use of social media and engagement and involvement on campus.  Outside of work, Brent is active in his local community and enjoys cooking, exercising, mountain biking, a good binge-watch, and most importantly spending time with his family.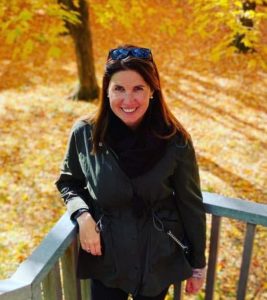 Maureen Grewe (Track Coordinator)- is the Director of Student Conduct at the University of South Carolina, where she is responsible for overseeing the student conduct process, critical incident investigations, and student honor board. In addition, Maureen serves as a University 101 instructor and was awarded the Outstanding First Year Advocate Award in 2018.  Maureen earned a Master of Arts in Higher Education and Student Affairs from the University of South Carolina, a Graduate Certificate in Drug and Addition Studies from the University of South Carolina and a Bachelor of Arts in Psychology and Human Services from Elon University.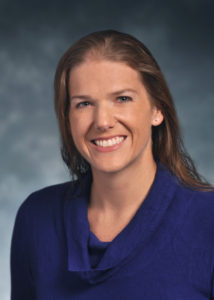 Kristin Harrell (Track Coordinator)- currently serves as an Associate Director in the Offices of the Dean of Student Life at Texas A&M University in College Station. Dr. Harrell's responsibilities include supervision of the Student Conduct Office, GLBT Resource Center, and Women's Resource Center. Dr. Harrell holds a Bachelor of Science Degree in Psychology from the University of Washington, a Master of Science Degree in Student Affairs in Higher Education from Colorado State University, and a Doctor of Philosophy in Higher Education Administration from Texas A&M University. Dr. Harrell's dissertation was titled Nonverbal Indicators of Sexual Consent in College Students. Dr. Harrell was awarded the Dissertation of the Year by ASCA in 2019. Dr. Harrell's Involvement in ASCA has included participation and chairing of the awards committee. In 2018, Dr. Harrell served as the coordinator and a faculty member for the Advanced Sexual Misconduct Track at the Gehring Academy in Indianapolis, IN. During Dr. Harrell's 20 years as a Student Affairs Professional, she has worked in residence life, conduct, and alcohol and other drug prevention. Dr. Harrell has supervised numerous functional areas including an interpersonal violence prevention unit as well as an office that responds to student crisis. On the Texas A&M University campus, Dr. Harrell chairs the Sexual Assault Survivors Services committee composed of university and community stakeholders. As a part of this committee, Dr. Harrell led the curriculum development of a workshop designed to train students, faculty, and staff on how to have trauma-informed conversations with individuals who disclosed traumatic experiences. Dr. Harrell, in collaboration with others who participated in the curriculum development, presented on this workshop at the NASPA Strategies Conference. Dr. Harrell is often consulted on policy and legislative concerns, particularly as they apply to sexual misconduct issues. Dr. Harrell has authored and consulted on code revisions, including sexual misconduct codes. Dr. Harrell has spoken on sexual misconduct issues and hazing as an interpersonal violence issue on multiple occasions at conferences and on webinars.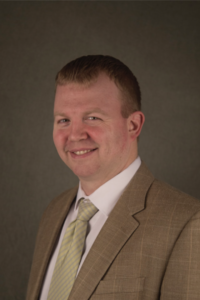 Seann Kalagher- is the Chief Compliance Officer/Title IX Coordinator at Manhattanville College in Purchase, New York, where he oversees federal, state & local compliance issues for the College, develops and interprets College policies, and serves as a member of the College Cabinet. He also serves as an adjunct faculty member in Manhattanville's educational leadership doctoral program.  Prior to Manhattanville, he worked for nearly nine years at Quinnipiac University in Hamden, Connecticut, serving as Associate Dean of Students.  At Quinnipiac, he oversaw the student conduct system, served as deputy Title IX coordinator and worked with other student affairs initiatives. Seann also worked in the Student Conduct and Community Standards office at Roger Williams University in Bristol, Rhode Island. He has given presentations and conducted research on areas such as higher education legal issues, the Clery Act, campus crime, Title IX, organizational due process, cyber-cheating, drug law and policy, and student conduct officer training.  Seann is an active member of ASCA and NASPA and is a past president of ASCA.  He has served on the ASCA Board of Directors in various roles for over five years, served as the chairperson for the 2014 ASCA National Conference and as co-chair of the ASCA Public Policy and Legislative Issues Committee. In addition to his ASCA service, he served as the NASPA Region I representative to the NASPA Public Policy Division from 2014-2018. He also engages in consulting work related to student conduct and regulatory compliance.
Kalagher earned a Bachelor of Arts from George Mason University, a Master's of Science in Education from Old Dominion University, and a Juris Doctor from Cornell University.  While at Cornell, Kalagher served as Executive Editor of the Cornell Journal of Law and Public Policy and as a student officer in the Cornell Legal Aid Clinic.  He is a member of the Massachusetts bar.
Jake Kasper- I'm a life-long learner and who works as a student conduct professional with over 10 years in the Student Conduct field at a variety of institutions. My range of Mid-Level and Director-level professional roles span from housing and conflict resolution services to academic misconduct and student conduct, behavior intervention teams, as well as Title IX compliance work at four-year universities, Hispanic serving institution, and open-access colleges throughout the US. These institutional experiences have shaped my professional philosophy and passion.
My philosophy and passion pulls from the following personal truths: I believe it is critical to maintain a lens of inclusion as there is no one identical student, or one size fits all student development theory for our expanding diverse student populations. Title IX and related legislation requires us to work hard as professionals to tailor every investigation and intervention so that our campuses remain in compliance and focus on retaining and graduating students. In order to accomplish these goals, I support utilizing an array of formal and informal conflict resolution approaches while upholding institutional standards and credibility. This drive sparks a desire to challenge students developmentally and encourage tough conversations about personal decisions, societal challenges, inclusion, accountability, and community restoration.
Kara Latopolski-  is currently the Director of Undergraduate Academic Integrity at Virginia Tech.  She has more than 10 years of experience as a university administrator at public universities – serving in the position of Assistant Dean of Students for Student Conduct at Purdue University – West Lafayette, as well as holding positions at Purdue University Northwest and the University of Georgia.  Ms. Latopolski is a Ph.D. candidate in the Educational Administration, Leadership in Higher Education program at Indiana State University in Terre Haute, Indiana, and anticipates graduating in December 2020.  Ms. Latopolski holds a master's degree in education from Mansfield University of Pennsylvania.  She has presented at state, regional, and national conferences on topics related to student conduct and academic integrity.  Ms. Latopolski is an active member of the Association of Student Conduct Administration and served as the State Coordinator for Indiana in 2018-2019.  She is also a contributing author to the 2nd edition of Waryold and Lancaster's Student Conduct Practice text.
James Lorello-  is Associate Dean of Students and Director of Student Conduct & Academic Integrity at UNC Charlotte. In this role he provides overall leadership and direction to Student Conduct & Academic Integrity, and serves as Chief Conduct Officer for the University. Before coming to the UNC Charlotte, Dr. Lorello was at Appalachian State University where he served as Associate Director of Student Conduct and an Adjunct Faculty member in the Student Affairs graduate program.  Previously he worked in housing and residence life at both Appalachian State University and Georgetown University.
Dr. Lorello received a B.A. from the University of South Florida in Religious Studies, an M.A. from Appalachian State University in College Student Development and an Ed.D from UNC Greensboro in Educational Leadership & Cultural Foundations.   He has served as a Co-Chair of the Men and Masculinities Knowledge community of the National Association of Student Personnel Administrators (NASPA) and is actively involved in both NASPA and ASCA. Dr. Lorello's main research interest have been with college men's development and meaning making for college students.
Pam Malyk- is the Assistant Dean of Students and Director of Student Conduct and Conflict Resolution (SCCR) at the University of Florida where her responsibilities include overseeing the student conduct and honor code processes and supervision of the SCCR team. In addition, Pam serves on the University's Behavior Consultation Team and Emergency Operation Team, and has responsibilities in crisis response, policy development, and training. She earned both her Master's degree and Bachelor's degree from the University of Connecticut, and will begin a the PhD in Higher Education at the University of Florida in the fall. Pam has worked in Higher Education for 17 years in a number of roles related to student conduct and housing in the Northeast and Florida. Pam currently sits on the ASCA Board of Directors as Secretary and has served the Association as Parliamentarian on the Board of Directors, Conference Chair for the ASCA 2018 30th Annual Conference, and various volunteer roles within the conference committee.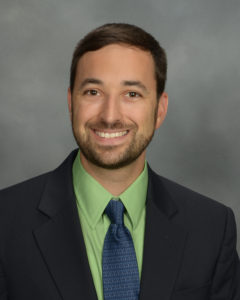 Greg Meyer-  is the Associate Dean of Students at Moravian College. Greg has been a conduct professional for over a decade working previously at both James Madison University and Lafayette College. In his current role, he supervises the college counseling center, oversees the student conduct process, including the use of proactive and reactive restorative practices, chairs Moravian's Behavior Intervention and Threat Assessment Teams. Greg has proudly served ASCA as a state coordinator and region chair and is looking forward to continuing to give back to the profession as Gehring Faculty. Greg earned a B.A. in Music Composition from Lehigh University and an M.Ed. in College Student Personnel Administration from James Madison University.
Julia Thompson (Track Coordinator)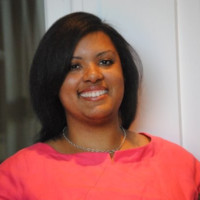 Jessica White- serves as the Title IX Coordinator at the University of the Sciences in Philadelphia, PA.  Prior to her role as Title IX Coordinator, Jessica served as the Director of Student Conduct at University of the Sciences. She has experience adjudicating sexual misconduct cases for nine years at the University of Delaware as the Coordinator of Student Conduct or Title IX Investigator.  Jessica has been a member of ASCA for approximately 12 years.  She is able to incorporate skills and experiences gained from a variety of responsibilities within student affairs including: residence life, student activities, orientation, and multicultural education. Jessica earned a BA in Educational Studies from University of Delaware and MEd in Student Affairs from University of Delaware.
Kyle Williams- currently serves as the Assistant Director of Student Conduct and Community Standards and faculty affiliate for the Brown School of Social Work at Washington University in St. Louis (WashU) and adjunct faculty member in the College Student Personnel Administration program at Southern Illinois University Edwardsville (SIUE). A native of Cincinnati, OH, Dr. Williams completed his Bachelors of Arts in Music from Otterbein University (College), Masters of Science in Educational Leadership from Old Dominion University and Doctorate in Education from Texas A&M University-Commerce. Dr. Williams research area is on the impact and influence mattering has on the persistence of Black males within higher education settings and has presented on this topic for the Association of College Personnel Administrators (ACPA), National Association of Student Personnel Administrators (NASPA), Southern Association of College Student Affairs (SACSA) , Association for Student Conduct Administrators (ASCA) as well as various institutions. Dr. Williams is active on campus serving as the co-advisor for the Black Mens Coalition, serving on the National Pan-Hellenic Council Advisory Board and undergraduate leadership team for the Iota Kappa Chapter of Phi Beta Sigma Fraternity, Inc. Dr. Williams has previously has served as a previous chair for the PAN African Network within ACPA and was recognized as the Mid-Level Professional for SACSA in November 2019.
Within ASCA, Dr. Williams has presented on topics around Equity and Inclusion such as: Black Bodies and Title IX and Supporting Black and Brown Students through the Conduct process. Currently he serves as the Chair for the Equity and Inclusion Committee and is excited to return as a faculty member for the Mid-Level/Aspiring Director track after serving as a faculty fellow for the same track during the 2019 Donald D. Gehring Academy in Indianapolis, IN.
Outside of work, he is an avid runner and traveler and is a furry father to his dog Gladiator Huck Harrison.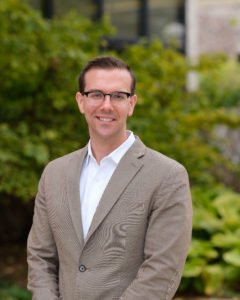 Joseph Zichi (Track Coordinator)- serves as the Associate Director of the Office of Student Conflict Resolution (OSCR) at the University of Michigan, where Joe is responsible for the oversight for OSCR services outlined in the Statement of Student Rights and Responsibilities and the University of Michigan Policy & Procedures on Student Sexual & Gender-Based Misconduct & Other Forms of Interpersonal Violence.  Additionally, Joe delivers trainings to colleges and universities interested in the Spectrum Model of Conflict Resolution and incorporating restorative justice into campus culture.  Joe received both his Master of Arts degree in Student Affairs Administration and Bachelor of Arts degree in Political Theory and Constitutional Democracy from Michigan State University.  Joe received training as a Restorative Justice facilitator from the International Institute for Restorative Practices (IIRP), a facilitator from the National Coalition Building Institute, and in motivational interviewing.  Joe's involvement in ASCA includes serving as the ASCA Michigan State Coordinator between 2014-2016, and as ASCA Midwest Region Chair from 2016-2018.  Joe participated in the Director/Aspiring Director track at the 2017 Donald D. Gehring Academy and served as a faculty member for the Restorative Justice track at the 2018 Gehring Academy and for the Advanced Restorative Justice track at the 2019 Gehring Academy.