4-Day: Monday-Thursday
The Advanced Sexual Misconduct Track is for professionals who wish to build on their baseline knowledge of facilitating and participating in sexual misconduct and associated cases. Topics may include sexual harassment, interpersonal violence, and stalking; intersectionality of cases involving mental health concerns; and intersectionality of identities and their relationship to labels or identities as a victim, survivor, respondent, and/or offender.  Participants will engage in peer learning through discussion and activities in combination with lectures from faculty. Participants will be exposed to current research on consent, trauma, and more.
Presenters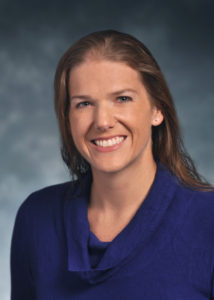 Kristen Harrell, PhD – Track Coordinator: is currently an Associate Director in the Offices of the Dean of Student Life at Texas A&M University.  In this role, Dr. Harrell provides oversight, consultation, training, and/or guidance for many individuals on campus related to compliance and legislative concerns.  This work also includes supervision of the Student Conduct Office, GLBT Resource Center, and Women's Resource Center. Dr. Harrell's doctoral work in Higher Education Administration was focused largely on higher education law and sexual violence issues, and her dissertation was Nonverbal Indicators of Sexual Consent in College Students.  Dr. Harrell has previously worked at the University of Washington and was a graduate student at Colorado State University; her work has included experience in residence life, prevention education, and consultations.
Heather Akin, Ph.D. is currently the Director of Student Conduct & Ethical Development and Deputy Title IX Coordinator at San Jose State University.  Dr. Akin received her Ph.D. in History from Purdue University and has a unique appreciation and understanding of the challenges faculty, lecturers, and graduate students face with Title IX, sexual harassment, and classroom behavioral issues.  Dr. Akin has over ten years of experience in academia including investigations, teaching, crisis management, compliance, and training.  She previously worked at the University of Oregon and Purdue University, and has presented pre-conferences at ASCA, spoken at numerous national conferences, and drawn on her academic background to develop and train colleagues and students.

Dr. Mike Gillilan has been Ball State University's Director of Student Rights and Community Standards since 2010.
Mike's career stops have included residence life and generalist positions at a number of private/public and small/large institutions. An early volunteer stint with a rape crisis hotline led to a career focus in sexual assault prevention and adjudication.
With degrees in English, education, and student affairs, Mike completed his PhD studies at Bowling Green State University in 1997.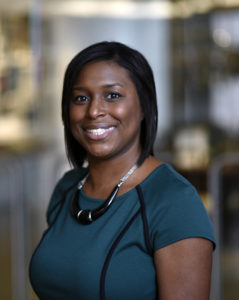 Mikiba Moorehead serves as the Title IX Coordinator at Baylor College of Medicine in Houston, TX, and has a strong background in Student Conduct and Student Services. Ms. Morehead previously worked as the Director of Community Standards at The University of Texas at Arlington and as Program Coordinator for Student Conduct at Texas A&M University. Ms. Morehead earned a Bachelor's degree in Communication and a Master's degree in Higher Education Administration from the University of Louisville in Louisville, KY. Ms. Morehead serves as the ASCA State Coordinator for Texas and is a member of the Association of Title IX Administrators (ATIXA). Ms. Morehead has presented at several State and National conferences on the topics of sexual harassment, developing a Title IX program, and the importance of including the LGBTQ+ community in Title IX program efforts.