Community Colleges are unique institutions that meet a plethora of needs in higher education.  This four-day track will focus on issues specific to open enrollment institutions, such as threat assessment vs. care teams, student mental health, classroom management, criminal history review, branding and marketing conduct services to campus, training faculty and staff, and developing academic integrity resources.
Presenters
Joe DiMaria: Track Coordinator – Joe has twelve years of experience in the field of student conduct and currently serves as the Director of Student Rights & Responsibilities at Massasoit Community College in Brockton, Massachusetts where he is the institution's chief student conduct officer and chair of the Campus Assessment Response and Evaluation (CARE) Team. In this role, Joe is also the student grievance officer and Title IX co-investigator for cases involving students. He firmly believes in the principles of restorative justice and the transformative power of an educational approach to student conduct interventions. Joe routinely collaborates with faculty and staff to identify and address student issues while balancing support with accountability.
Prior to joining Massasoit Community College, Joe was the inaugural Director of Housing and Residence Life at the University of Massachusetts Boston where he led the University in the planning efforts related to transitioning from a commuter to a residential institution. Additionally, he was part of the Residence Life team at Tulane University in New Orleans during and after Hurricane Katrina where he assumed a leadership role in campus evacuation, rebuilding, and renewal efforts.
Committed to naming and dismantling barriers to access in education, Joe is passionate about social justice and the pursuit of equity on campus. He regularly presents on racial justice issues, specifically the discipline gap, cultural dissonance, systems of white supremacy, and implicit bias. Joe received his juris doctor from Northeastern University School of Law where he was a fellow in the Civil Rights and Restorative Justice Project, a legal clinic committed to researching and supporting policy initiatives to address anti-civil rights violence and other miscarriages of justice in the United States between 1930 and 1970. He also received a Master of Arts in Teaching from Boston University School of Education and a Bachelor of Arts in English from the University of New Hampshire.
When he is away from the office, Joe enjoys taking day trips with his husband, hosting board game nights, making music, and spending time with his dogs.
Kecia Baker-Morris– is the Director of Student Conduct and Prevention Education/Deputy Title IX Coordinator at Tarrant County College (Southeast Campus). In her role, she also chairs the CARE Team, the Autism Awareness and Education Committee, and the DASHH (Drugs, Alcohol, Sex, Harassment and Hazing) Prevention Squad.
Kecia has a student-centered approach to conduct that fosters personal growth, effective problem solving, and critical decision making.  Her work with the DASHH Prevention Squad promotes healthy behaviors through proactive education.
Prior to Tarrant County College, she was Assistant Dean of Student Engagement at the University of Texas at Dallas and Assistant Dean of Residence Life/Community Rights and Responsibilities at Occidental College.  She holds a Masters in College Student Personnel from the University of Central Missouri and is working on her doctorate in Community College Leadership at Morgan State University.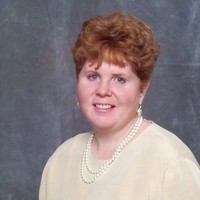 Mary Zabriskie J.D.– is the Title IX Coordinator and Director of Student Conduct at St Louis Community College. In this role she is responsible for developing and implementing policies consistent with best practices specific to the community college experience. Her efforts include launching Behavior Intervention Teams on multiple campuses, ongoing oversight of districtwide student conduct processes, and working with a broad cross-section of campus partners to build support for the STLCC Cares initiative. Mary provides leadership at the College for equity and compliance efforts in all areas including sexual harassment, sexual assault and disability discrimination. She works closely with colleagues on a number of educational initiatives and outreach to students and employees.
An honors graduate of Regis College and Northeastern University School of Law, Mary practiced law, including serving as a public defender in state felony cases. She began working in higher education at Washington University in St. Louis. There Mary served as chair of the Anti-Hazing Task Force, was a member of the University Sexual Assault Investigation Board and oversaw the student organization conduct process.
Mary is a member of the Association for Student Conduct Administration (and has served as the Community College Community of Practice co-chair), the Association of Title IX Administrators, the Association on Higher Education and Disability, and the Missouri Community College Association. Mary has been a featured speaker at local, state and national conferences on topics related to Title IX, ADA/504 Compliance, student conduct, inclusive practices to support student success and more.
Born and raised in Massachusetts, Mary is a big fan of her chosen hometown of St. Louis, Missouri where she lives in a historic neighborhood and takes advantage of all that the city has to offer.