Andrea J. Goodwin serves as the Director of the Office of Student Conduct at the University of Maryland.  She has over 20 years of experience in higher education administration with a focus on student conduct, academic integrity, crisis management, and law & policy issues in student affairs. For nearly 10 years Andrea was responsible for overseeing the Code of Academic Integrity and the Student Honor Council at the University of Maryland.  She is a member of the Behavior Evaluation and Threat Assessment (BETA) team, and also served as a Process Consultant in the Center for Leadership and Organizational Change for several years.  Andrea served on the Board of Directors of the Association for Student Conduct Administration as the first Director of Membership and is currently the Gehring Academy Chair.  Prior to her work in Student Conduct, she held various positions in Student Affairs. She also serves as the Co-Advisor to Primannum Honor Society and as a Deputy Title IX Coordinator. Dr. Goodwin earned a Bachelor of Science degree from the Whitman School of Management and a Master of Science degree in Higher Education Administration from the School of Education at Syracuse University. She earned a Doctor of Philosophy degree in Education Policy, Planning, and Administration from the University of Maryland.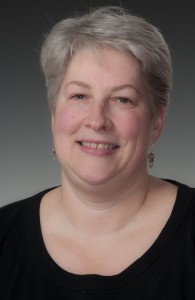 Andrea Seabert Olsen serves as faculty and as a campus resource for conflict resolution at The Evergreen State College, a small public four-year liberal arts college that is "alternative." No grades, no majors, and students typically take all 16 credits each quarter in a team-taught interdisciplinary learning community. Evergreen has been using restorative justice as a framework for more than two decades. Andrea is committed to helping grow community minded citizens, working toward a socially just and sustainable future that is vibrant and life-affirming. She looks for opportunities for transformative conversation to develop the whole person.
Andrea received her Master of Social Work from the University of Washington with a specialization in Medical Social Work. She has expertise in mental health, trauma, and end of life issues. She has a passion for restorative justice, conflict resolution, and alternative dispute resolution. In her spare time, she directs an all-volunteer non-profit that provides a camp for girls who have been sexually abused.