4-Day: Monday-Thursday
The 2018 Mary Beth Mackin Foundations Track is a four-day competency-based curriculum designed to provide a comprehensive understanding of professional practice in student conduct administration. The content covers the fundamentals of practice, including: student conduct policies and procedures, case law, federal regulations and facilitating a student conduct meeting. Participants will also explore ethical issues, institutional governance, and relevant learning and development theoretical perspectives. This track is perfect for those new to student conduct.
Presenters
Dr. Jane Tuttle- Track Coordinator: has over 25 years of experience working in student services in higher education.  She currently serves as an Associate Vice Provost for Student Affairs at the University of Kansas where she supervises five different areas including Student Conduct and Community Standards.  In 2016 she received the Distinguished Service Award from ASCA for her contributions to the Association and profession.  She's been on the Board of Directors for both ASCA and the Raymond Goldstone Foundation for ASCA.   She has degrees from Ball State University, Buffalo State College, and the University of Kansas.
Patience Bartunek currently serves as the Director of Student Conduct at the University of Mount Union.  She has spent close to 18 years working with student conduct, Title IX, and fraternity and sorority life.  She is currently working on her dissertation for a Doctor of Education (Ed.D) through Arkansas State University, looking at the perceived impact of behavioral creeds on student behavior.  Patience served as a faculty fellow for the Gehring Academy in 2017.
Kellie Brennan currently serves as the Director of Compliance and Title IX/Clery Coordinator for the Office of University Compliance and Integrity at The Ohio State University.  Kellie oversees the university's investigation and response to all incidents of sex- and gender-based harassment and discrimination, as well as policy development, comprehensive prevention education, climate assessment and culture change initiatives. She works collaboratively across the institution at the Columbus campus, OSU Wexner Medical Center, and 5 regional campuses, with a population of over 100,000 students, faculty, and staff, to raise awareness of the impact of gender equity in all aspects of the educational experience and work environment.   Kellie has worked in the field of higher education for 14 years at several different institutions, including 2-year and 4-year institutions, as a student conduct and compliance administrator.  She enjoys educating local and national audiences on best practices in the areas of civil rights, gender equity, Clery compliance, student conduct, threat assessment, and other higher education topics.  She is a proud graduate of Indiana University and the University of Cincinnati.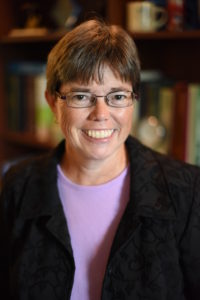 Cathy Cocks has been a student affairs professional for over thirty years. Cathy has been the Director of Community Standards for the University of Connecticut since January of 2005. She oversees and manages the student conduct process and behavioral intervention programs for the University. She is also the chair of the Student Care Team.
She served in a variety of roles in the University's Higher Education and Student Affairs Master's program which included teaching "The Law, Ethics, and Decision-Making in Student Affairs".
Cathy is the President of the Association for Student Conduct Administration (ASCA). She has also been a faculty member for the Donald D. Gehring Academy. She was the 2015 recipient of ASCA's Donald D. Gehring Award. She is a past recipient of the NASPA Region I Mid-Level Student Affairs Professional Award and the NASPA Region I Continuous Service Award.
She earned her Master's degree in Higher Education Administration from the University of Connecticut and Bachelor's degree in Communications/Media from Fitchburg State University.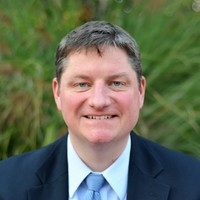 Brent Ericson, Ph.D, is currently serving as the Assistant Dean of Students and Director of Student Conduct at George Mason University in Fairfax, Virginia.  He has worked in higher education and student affairs for nearly 20 years, and has expertise in student conduct, learning outcomes assessment, strategic planning, residence life, threat assessment and behavioral intervention, and has advised on legislation at both the state and federal levels.  He has held various leadership positions within ASCA including Conference Chairs, Board of Directors, East Region Chairperson, and community of practice coordinator, among others.  Brent earned his undergraduate degree from Augustana College (Illinois), an M.S. from Indiana University, and a Ph.D from Boston College where his research focused on college students and social media use.  Outside of work, Brent is a budding home chef, and enjoys hiking in the Virginia countryside with his family.
Ann Goodman, Ph.D., currently serves as an Associate Director for the Department of Student Activities at Texas A&M University in College Station and maintains oversight of student organization development and administration area, extended orientation programs, and organization conduct and community standards. Over the past 28 years, Goodman has held a variety of student life positions in the areas of critical incident response; student conduct and investigative models; fraternity and sorority life, adult, graduate and off campus student services, risk management education, and alcohol education and prevention programs.
Dr. Goodman was awarded the FIPG Outstanding Greek Professional Award in 2010 by the Fraternal Information & Programming Group, and ASJA Distinguished Service Award in 2006. She has served as the Director of the 2005-06 Donald D. Gehring Campus Judicial Affairs Training Institute, a faculty member for the 2006 Novak Interdisciplinary Institute for Hazing Prevention, a featured speaker at the 2006 Oklahoma State Regents for Higher Education Law in Higher Education Conference and post-conference speaker at the 2005 Vermont Law in Higher Education Conference. Ann is a certified CISM (Critical Incident Stress Management) debriefing facilitator and a certified mediator and has served in various leadership positions with Association for Fraternity Advisors (AFA), FEA (Fraternity Executive Association), and NASPA Student Affairs Administrators in Higher Education.
Dr. Goodman received her Ph.D. in Leadership Education and Communications from Texas A&M University, her Master of Arts degree in Higher Education Administration and her Bachelor of Science degree in Physical Education Recreation from New Mexico State University.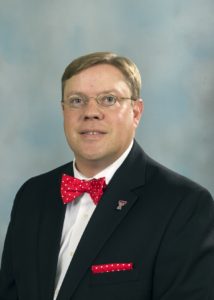 Matt Gregory is the Dean of Students and Deputy Title IX Administrator for Students at Texas Tech University.  At Texas Tech, Matt's supervision portfolio has consisted of the Center for Campus Life, Office for Student Conduct, Risk Intervention Safety Education Office, Student of Concern and Behavior Intervention Team, Student Counseling Center, and Title IX Investigations.  Previously, Matt was the Associate Dean of Students and Director of Student Advocacy & Accountability and Deputy Title IX Coordinator at Louisiana State University in Baton Rouge.  Matt served the Association for Student Conduct Administration (ASCA) Board of Directors as the President of the Association. Prior to serving as the ASCA President, Matt served on the Board of Directors as the Association's Secretary. Matt has a Doctor of Philosophy degree in Educational Administration from Southern Illinois University, a Master of Education in Counseling and Student Affairs from Western Kentucky University, and a Bachelor of Arts in Biological Sciences from Southern Illinois University. Matt's research has focused on male advocacy against sexual violence, men and masculinity, campus law enforcement, higher education law, and legislation impacting higher education. Throughout Matt's career he has worked in student conduct, student advocacy, housing and residence life, fraternity and sorority life, or campus law enforcement at a variety of campuses. In 2015-2016, Matt served the Southeastern Conference (SEC) as a member of a working group tasked by the SEC Commissioner to explore student-athlete conduct and student-athlete transfer policies at SEC institutions. In addition to Texas Tech University and Louisiana State University, Matt has worked at University of Southern Indiana, Southern Illinois University, The College of William & Mary, and Western Kentucky University. Matt is a certified Rape Aggression Defense (RAD) instructor and has a basic law enforcement certification from Illinois. Matt lives in Lubbock, Texas with his spouse, Ashley, and their four children – Madison, Alexis, Trent, and Savannah.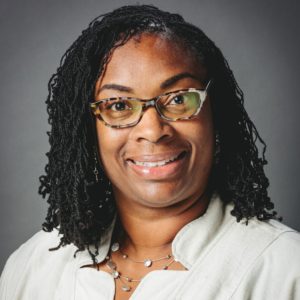 Kateeka Harris currently serves as the District Title IX Compliance Officer in the Office of Human Resources at Tarrant County College District in Fort Worth, Texas. Prior to working in HR her higher education experience includes serving as: an Assistant Director of Undergraduate Admissions, Director of Multicultural Programs, and Director of Student Conduct. Ms. Harris has over 18 years of experience establishing conduct programs, revising policy, resolving conflict, and successfully building coalition among students, staff, faculty, and communities.
Adam Jussel, J.D. serves as the Associate Dean of Students and Director of Student Conduct at Washington State University (WSU). He previously represented WSU as an assistant attorney general, and his clients included disability services, athletics, student affairs, and student conduct. Jussel received his juris doctorate from Seattle University and a certification in higher education law and policy from NASPA. His experience in student affairs has focused on student conduct, academic integrity, sexual violence, mental health, and law & policy. He has been able to speak at the National Conference on Law and High Education, University of Vermont Legal Issues Conference, the National Conference on Campus Sexual Assault and Violence, and is a member of NASPA's Culture of Respect CORE Constructs Advisory board. Adam earned his Bachelor of Science in Business Information Systems from California Lutheran University, and is a native Idahoan. Outside of day-to-day operations, Adam enjoys bluegrass music, his dogs, reading historical fiction, and Olympic weightlifting.

TAMARA L. GREENFIELD KING, J.D. joined Washington University in St. Louis in 1999 as the University's Judicial Administrator and Director of Judicial Programs.  In April 2014, she became an Associate Dean of Students, Director of Student Conduct and Community Standards, and Deputy Title IX Officer.  On August 1, 2017 she became the Associate Vice Chancellor for Student Support and Wellness.
In February 2009 Ms. King became the first African-American to serve as President of the Association for Student Judicial Affairs (ASJA/ASCA).  She has been on faculty for the ASCA Gehring Academy since 2003.  She has served as the Chair of the 2013 and 2014 Donald Gehring Academies for ASCA.
Prior to her work at Washington University, Tamara practiced law for ten years (1988 to 1998) and served as a criminal prosecutor, on a part-time basis, for six years (1992-1998) in Northampton County, Pennsylvania.  In 1992, she was appointed the first African American ever to serve as an Assistant District Attorney in Northampton County, Pennsylvania.  Simultaneously, she started her own law practice.
Since 2003, Ms. King has been an adjunct faculty member at the Washington University School of Law where she teaches a class on Pretrial Practice and Procedure.   She has taught a variety of courses at Webster University in St. Louis, Missouri (1999), Pennsylvania State University in Fogelsville, Pennsylvania (1993-1998) and Northampton County Area Community College in Bethlehem, Pennsylvania (1994-1998).
Ms. King received a Juris Doctorate Degree from the New York University School of Law in 1988 and was a member of The Review of Law and Social Change.  She earned her Bachelor of Arts Degree in Political Science from the Pennsylvania State University in 1985.   She minored in Black Diaspora Studies and Sociology.
Bonnie Taylor serves as an Associate Dean of Students and Director of the Office of Student Integrity at the Georgia Institute of Technology in Atlanta, GA. The Office of Student Integrity (OSI) oversees the Non- Academic and Academic Misconduct process, educational outreach for community standards, as well as joint responsibility for Title IX case resolution. Prior to joining the yellow jacket community in 2015, Bonnie worked at Georgia State University as a Coordinator for Student Conduct and Tusculum College as the Senior Student Life Coordinator.
Bonnie has over 13 years of progressive experience in student affairs in the areas of student conduct, advising student organizations, multicultural education, housing and residence life, student activities, first year student transition,  training student conduct boards,  student leadership development, and mentoring graduate students. She is a member of ASCA, NASPA, and SACSA, where she is actively involved in service to various committees. She is a two- time Gehring Academy attendee, Mid- Level and Senior-Level tracks.
Bonnie holds a BA in Speech Communication from Muskingum University, MA in Business Administration from King University and is currently a doctoral candidate at East Tennessee State University.