The Mary Beth Mackin Foundations of Professional Practice Track is a four-day competency-based curriculum designed to provide a comprehensive understanding of professional practice in student conduct administration. The content covers the fundamentals of practice, including:
Student conduct policies and procedures

Current case law

Federal regulations

Facilitating a student conduct meeting

Ethical issues

Institutional governance

Relevant pedagogy and theoretical perspectives
This track is perfect for those new to student conduct or with only a few years experience.  Participants include conduct administrators, student affairs staff from senior administrators through administrative support staff, and graduate students.
Presenters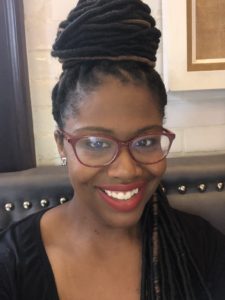 Fran'Cee Brown-McClure: Track Coordinator- is Dean of Students at Spelman College in Atlanta, Georgia. She serves as a bridge between the student body and the College administration. She has oversight of Student Life and Engagement, Commuter Student Services, Campus Inclusion efforts, the Student Access Center, and Student Conduct. She also serves as a Deputy Title IX coordinator.
Prior to joining the Spelman College administration, Dr. Brown-McClure was an Associate Dean of Residential Education at Stanford University. During her career she has served as an administrator in both public and private universities as well as large and small colleges and universities. In addition, she has had experience working at predominately white institutions as well as historically black institutions.
Dr. Brown-McClure received a Doctorate of Philosophy from the University of Texas at Austin in Educational Administration in 2015, A Masters of Social Work from Boston University in 2006, and Bachelor of Science in psychology from Jackson State University in 2004. In addition, Dr. Brown- McClure has participated in the Senior Leadership Academy sponsored by the Council of Independent Colleges and is a member of the 2018 Class of LEAD Atlanta.
The most important role that Dr. Brown-McClure holds is that of mom. She is the mother of an 9-year old competitive cheerleader named McKenzie. She tries every day to give to students what she was given in college and what she hopes future leaders will give to the future generations of students.