2-Day: Wednesday-Thursday
Organizational misconduct can be a daunting topic for any student conduct professional because it isn't one person behaving in a specific way. There are many students, alumni, advisors, national stakeholders, and campus partners weave in and out of an organizational investigation and have different impacts throughout it. It is imperative student conduct professionals understand the role organizational misconduct impacts the larger campus community and the effective addressing of organizational behaviors doesn't solely stem from investigations and adjudication. The student conduct practitioner must understand organizational culture from its function in the student experience (both positive and challenging), the history and tradition behind organizations on your campus, and the institutional values set for organizations who choose to be affiliated with the campus. Participants in this intensive two-day track will participate in a systematic approach to addressing organizational misconduct beginning with analyzing the organizational culture on your respective campus, the proactive and reactive steps necessary to engaging with organization, and the finite strategies and techniques to investigate and adjudicate organizational misconduct on their campus.
Presenters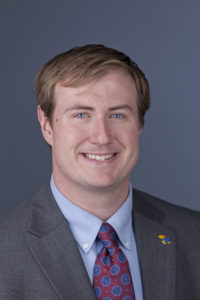 Lance Watson- Track Coordinator: is the Director of Student Conduct and Community Standards at the University of Kansas. As the Director, he is responsible for maintaining the community standards of the university and holding students and organizations accountable for alleged policy violations. Lance received his Bachelors Degree from KU and his Masters Degree from Clemson University. Prior to returning to Mount Oread, he was Assistant Director of Student Conduct and Conflict Resolution at Northwestern University and served as Assistant Commandant of Cadets at the California Maritime Academy.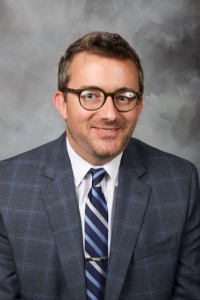 Dr. Gentry McCreary is a consultant for the NCHERM Group LLC. In addition, he is the CEO and managing partner of Dyad Strategies LLC, a consulting firm working with college campuses and fraternal organizations on issues related to research, assessment and strategic planning.
Gentry worked for over 10 years in student affairs, most recently as the Associate Dean of Students at the University of West Florida.  His award-winning research examines the psychology of hazing, the moral development of college students, and the roots of fraternal brotherhood and sisterhood.  He is a widely sought-after expert on Greek Life and hazing prevention, and has appeared on the Today Show, NBC Nightly News and CNN Headline News.
Kathleen Shupenko is an Associate Director of the Office of Student Conduct at The Pennsylvania State University. She is responsible for the management of all organization conduct cases at the University Park campus. There are over 1000 recognized student organizations for which the code applies. She has participated in each part of the process including decisions on interim actions, investigations, and assigning outcomes. Additionally, she is the liaison for all conduct professionals at the 23 Commonwealth Campuses, including on-boarding, on-going training, and case consultation for individual and organization conduct cases. Kathleen earned her master's degree from The Pennsylvania State University, and bachelor's degree from Rutgers, The State University of New Jersey.