This tracks is intended to give mid-level or aspiring directors the tools they need to understand and excel at their role.  Through the use of cohort-style learning groups, this track will explore the necessary functions of a student conduct operation as well as individual competencies and skill sets necessary for this work.  As student conduct programs and institutional types vary significantly, the faculty will provide a wide range of scenarios, considerations, and advice. As a large part of learning happens informally, participants will also have the ability to raise their specific concerns and questions to be addressed by both the faculty and their peers.  This track will include topics such as office administration, policy development, cultural humility, navigating institutional politics, supervision, assessment, and strategic planning, among others.
Presenters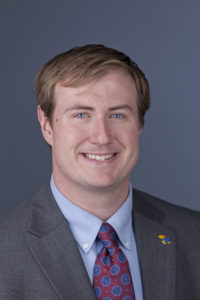 Lance Watson: Track Coordinator- currently serves as  Client Support Specialist and Trainer for Maxient. Prior to joining the Maxient team, he was the Director of the Office of Student Conduct and Community Standards at the University of Kansas. He has broad experience in student conduct, behavior teams, Title IX, and training campus partners. Prior to KU, he was Assistant Director of Student Conduct and Conflict Resolution at Northwestern University and served as Assistant Commandant of Cadets at the California Maritime Academy. Lance received his Bachelors Degree from KU and his Masters Degree from Clemson University.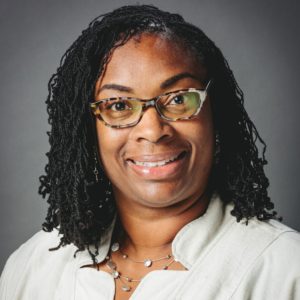 Kateeka Harris-currently serves as the District Title IX Compliance Officer in the Office of Human Resources at Tarrant County College District in Fort Worth, Texas. Her previous higher education professional experiences includes serving as: Director of Student Conduct, Director of Multicultural Programs, and Assistant Director of Undergraduate Admissions. Before transitioning into higher education, Ms. Harris worked in the Juvenile Justice System at Mahoning County Juvenile Court in Youngstown, Ohio. She began her career in the Probation department then was promoted to County Intake Supervisor. It was during that time at the Juvenile Court that she implemented the county's first Victim Offender, Truancy, and Family mediation programs.
Ms. Harris took her Bachelor of Science Degree in Criminal Justice from Youngstown State University in Youngstown, Ohio and her Master of Arts Degree in Student Personnel from Slippery Rock University of Pennsylvania (SRU). Ms. Harris is pursuing a doctorate degree in Educational Leadership at Texas Wesleyan University and anticipates graduation later this fall.
Ms. Harris has over 20 years of experience establishing conduct programs, revising policy, establishing fair and impartial procedures, resolving conflict, and successfully building coalition among students, staff, faculty, and communities.
Brandon Williams– has been a member of ASCA for 11 years.  He is currently an Equal Opportunity Investigator at the University of Kentucky.  This role includes training the University community on harassment, discrimination, and sexual misconduct.  Additionally, Brandon investigates allegations of harassment, discrimination, and sexual misconduct under Title VI, Title VII, and Title IX as well as working with the Title IX Coordinator to ensure the University is compliant with all aspects of Title IX.
Prior to working at the University of Kentucky, Brandon served as the Associate Dean of Students and the Title IX Coordinator at Kentucky State University.  In this role he served as the Director of Residence Life and the Director of Student Conduct.  He Chaired the committees to revise the Student Code of Conduct and Title IX Policy as well as serving on the Behavioral Intervention Team and the President's Forum.  Previously, he was the Assistant Director of Student Conduct at Eastern Kentucky University where he revised policies, trained hearing boards, and oversaw the student judicial committees.
Brandon earned a Bachelor of Arts in Spanish and his Masters in Public Administration from Eastern Kentucky University.