4-Day: Monday-Thursday
The Student Conduct Director and Aspiring Director Track is intended to give new (1-3 years) or aspiring directors the tools they need to understand and excel at their role.  Through the use of cohort-style learning groups, this track will explore the necessary functions of a student conduct operation as well as individual competencies and skill sets necessary for this work.  As student conduct programs and institutional types vary significantly, the faculty will provide a wide range of scenarios, considerations, and advice.  As a large part of learning happens informally, participants will also have the ability to raise their specific concerns and questions to be addressed by both the faculty and their peers.  This track will include topics such as office administration, policy development, cultural humility, navigating institutional politics, supervision, assessment, and strategic planning, among others.
Track Learning Objectives:
·        Identify and practice personal and professional skills needed in the Student Conduct Director role.
·        Identify and understand foundational and functional components of a student conduct program.
·        Identify and articulate a personal professional development plan related to their specific career goals.
·        Develop an awareness and/or further an understanding of underlying questions and pressures facing today's student conduct director in today's higher education climate.
Presenters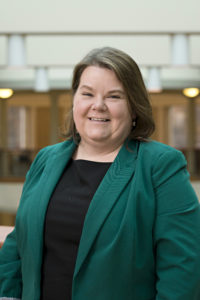 Martha Compton- Track Coordinator: currently serves as Director of the Office of Community Standards and Student Responsibility at Ohio University in Athens, Ohio. Martha currently serves on the Association for Student Conduct Administration's Board of Directors, has been a faculty member for ASCA's Gehring Academy, and was part of the core team that developed ASCA's Sexual Misconduct Institute.  Martha consults and trains nationally on Title IX and has previously been an invited speaker by the Office of the Ohio Attorney General and has served as a technical trainer for Department of Justice VAWA campus grantees.  A conduct professional for 18 years, Martha also has experience in residence life, behavior intervention, emergency services, leadership, and student organizations.  Martha received her undergraduate degree from Keene State College, her M.A. from Appalachian State University, and is currently pursuing her Ph.D. in Higher Education at Ohio University, where her research focus is on free speech on campus.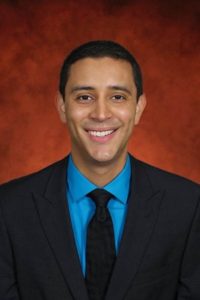 Alan Acosta is one of the Associate Deans of Students in the Dean of Students Department at Florida State University (FSU), supervising the Office of New Student and Family Programs, the Office of Student Rights and Responsibilities, and the Office of Withdrawal Services. His work includes managing campus and student crises, working with campus partners, chairing the FSU Public Safety committee, and helping create a safe, welcoming campus community. He believes in the necessity of growing college students into ethical global leaders for the future, and he thrives on weaving diversity and inclusion into the work he does.
Prior to becoming an Associate Dean, Alan worked for University Housing at FSU as a Residence Coordinator and Assistant Director for Residence Life, focusing on student conduct, student staff recruitment, selection, and training, and co-supervising the professional staff advisor to the FSU Inter-Residence Hall Council and the Garnet and Gold Chapter of the National Residence Hall Honorary.
Alan earned his Bachelor of Science in Business and Master of Education from the University of Florida (UF) in 2004 and 2006, respectively, and his Doctorate of Philosophy in Higher Education Administration from FSU in 2017.
Alan has been actively involved in ACPA – College Student Educators International for over 11 years. He is currently the Chair of ACPA's Commission for Student Conduct and Legal Issues and an ACPA Foundation Board Trustee. Alan has also been actively involved in the Association for Student Conduct Administration, serving as the Educational Initiatives chair for the Association's 2016 Annual Conference. He is also a past member of the Association for College and University Housing Officers – International.
Alan enjoys spending time with his partner, Danielle, and their two cats, Ninja and Buster. He loves watching professional wrestling, cheering for his favorite sports teams, reading, and watching movies. Follow him on Twitter and Instagram at @alanacosta81.
Preston Croteau has been working in student conduct as a professional for over nine years.  He currently serves as the Assistant Dean of Students and Director of Community Standards at Merrimack College.  Preston is a former ASCA State Coordinator of the Year, Public Policy and Legislative Issues Committee co-chair, and Gehring Attendee.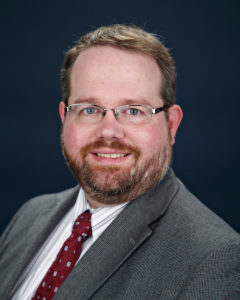 Chris Fiorello is the Director of Student Conduct and Academic Integrity at Marymount University in Arlington, Virginia. Chris is a speaker and consultant on issues of gender, masculinity, and student conduct. Through 18 years in student affairs, he has experience in student conduct, housing and residence life, student activities and leadership development. Chris holds a BFA in computer animation from Savannah College of Art and Design and MS in Higher Education Administration from Florida State University and is a current doctoral student at George Mason University.

Tamara L. Greenfield King, J.D. joined Washington University in St. Louis in 1999 as the University's Judicial Administrator and Director of Judicial Programs.  In April 2014, she became an Associate Dean of Students, Director of Student Conduct and Community Standards, and Deputy Title IX Officer.  On August 1, 2017 she became the Associate Vice Chancellor for Student Support and Wellness.
In February 2009 Ms. King became the first African-American to serve as President of the Association for Student Judicial Affairs (ASJA/ASCA).  She has been on faculty for the ASCA Gehring Academy since 2003.  She has served as the Chair of the 2013 and 2014 Donald Gehring Academies for ASCA.
Prior to her work at Washington University, Tamara practiced law for ten years (1988 to 1998) and served as a criminal prosecutor, on a part-time basis, for six years (1992-1998) in Northampton County, Pennsylvania.  In 1992, she was appointed the first African American ever to serve as an Assistant District Attorney in Northampton County, Pennsylvania.  Simultaneously, she started her own law practice.
Since 2003, Ms. King has been an adjunct faculty member at the Washington University School of Law where she teaches a class on Pretrial Practice and Procedure.   She has taught a variety of courses at Webster University in St. Louis, Missouri (1999), Pennsylvania State University in Fogelsville, Pennsylvania (1993-1998) and Northampton County Area Community College in Bethlehem, Pennsylvania (1994-1998).
Ms. King received a Juris Doctorate Degree from the New York University School of Law in 1988 and was a member of The Review of Law and Social Change.  She earned her Bachelor of Arts Degree in Political Science from the Pennsylvania State University in 1985.   She minored in Black Diaspora Studies and Sociology.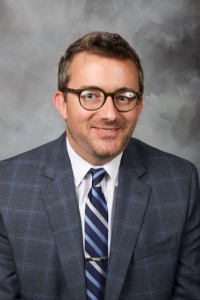 Dr. Gentry McCreary is a consultant for the NCHERM Group LLC. In addition, he is the CEO and managing partner of Dyad Strategies LLC, a consulting firm working with college campuses and fraternal organizations on issues related to research, assessment and strategic planning.
Gentry worked for over 10 years in student affairs, most recently as the Associate Dean of Students at the University of West Florida.  His award-winning research examines the psychology of hazing, the moral development of college students, and the roots of fraternal brotherhood and sisterhood.  He is a widely sought-after expert on Greek Life and hazing prevention, and has appeared on the Today Show, NBC Nightly News and CNN Headline News.
Bonnie Taylor serves as an Associate Dean of Students and Director of the Office of Student Integrity at the Georgia Institute of Technology in Atlanta, GA. The Office of Student Integrity (OSI) oversees the Non- Academic and Academic Misconduct process, educational outreach for community standards, as well as joint responsibility for Title IX case resolution. Prior to joining the yellow jacket community in 2015, Bonnie worked at Georgia State University as a Coordinator for Student Conduct and Tusculum College as the Senior Student Life Coordinator.
Bonnie has over 13 years of progressive experience in student affairs in the areas of student conduct, advising student organizations, multicultural education, housing and residence life, student activities, first year student transition,  training student conduct boards,  student leadership development, and mentoring graduate students. She is a member of ASCA, NASPA, and SACSA, where she is actively involved in service to various committees. She is a two- time Gehring Academy attendee, Mid- Level and Senior-Level tracks.
Bonnie holds a BA in Speech Communication from Muskingum University, MA in Business Administration from King University and is currently a doctoral candidate at East Tennessee State University.