Donald D. Gehring Academy Updates--
Gehring Academy Registration Open 
You're invited to register for the Virtual 2022 ASCA Gehring Academy to be held online July 18-22, 2022. This year's tracks to include: Advanced Sexual Misconduct, Directors/Senior Conduct Officers, Equitable & Inclusive Practices, Foundations of Professional Practice, Mid-Level/Aspiring Directors, Student Organization Conduct, and Restorative Justice.
Reserve your seats today!
Regular Registration (March 1 - July 1)
Student Member: $350
ASCA Member: $460
Non-Member: $575
ASCA Gehring Academy to Remain Virtual for 2022
Thank you for your interest in the 2022 ASCA Donald D. Gehring Academy. For the health and safety of our members and attendees, the Gehring Academy will again be held in a virtual setting. Please mark your calendars for half-day sessions July 18-22, 2022.
Health and safety of our Gehring attendees is not merely related to the pandemic. Following the murder of George Floyd in Minneapolis, ASCA acted quickly to denounce those actions and the racially unjust practices demonstrated in that area. In doing so, ASCA terminated its contract that would have taken the Gehring Academy to Minneapolis annually from 2020-2022.
ASCA remains committed to providing the high-quality content you've come to expect from the Academy experience. The planning team is prepared to build an engaging and interactive online classroom for the facilitation of tracks and the building of professional connections.
We hope you will consider joining us online this year!
---
2022 Gehring Academy Chair
Pam Malyk is the Assistant Dean of Students and Director of Student Conduct and Conflict Resolution (SCCR) at the University of Florida where her responsibilities include overseeing the student conduct and honor code processes and supervision of the SCCR team. In addition, Pam serves on the University's Behavior Consultation Team and Emergency Operation Team, and has responsibilities in crisis response, policy development, and training. She earned both her Master's degree and Bachelor's degree from the University of Connecticut, and is currently working on a PhD in Higher Education at the University of Florida. Pam has worked professionally in Higher Education for 18 years in a number of roles related to student conduct and housing in the Northeast and Florida. Pam has been a member of the ASCA Board of Directors as Secretary and Parliamentarian, served as Conference Chair for the ASCA 2018 30th Annual Conference, and spent several years in various volunteer roles within the ASCA conference committee. Most recently, Pam is one of the authors of ASCA's Knowledge and Skills project.
2022 Gehring Academy Assistant Chair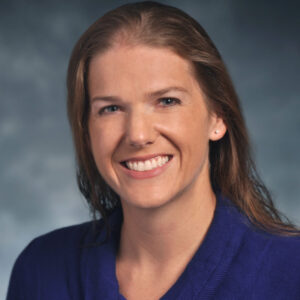 Kristen Harrell, PhD currently serves as the Assistant Vice President for Student Affairs at Texas A&M University. Dr. Harrell has served in a variety of conduct roles including conduct work in Residence Life as a Resident Director and at various levels as a direct student conduct professional in Texas A&M University's Student Conduct Office. Dr. Harrell currently serves as the chairperson for the University Disciplinary Appeals Panel. Dr. Harrell also has experience in curriculum development, training, facilitation, and prevention education. Dr. Harrell's dissertation was focused on nonverbal indicators of sexual consent amongst college students.